Home | Contents | Arizona y Sonora > Alamos > Cafes and Restaurants > Teresita's Panadería and Bistro
RimJournal: Arizona y Sonora
Teresita's Panadería and Bistro, Alamos, Sonora, Mexico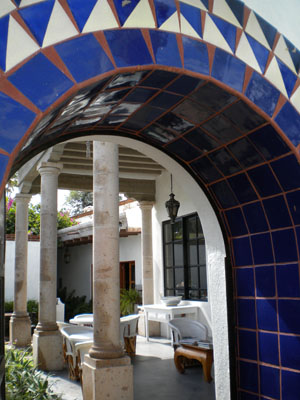 Calle Allende #41 - Take the right hand (west side) street at the Y in front of La Puerta Roja to the blue tiled entrance to Teresita's Panadería and Bistro.
Teri Arnold-Shannon (of La Puerta Roja fame) and her staff serve up bistro meals, delicious bakery goods and coffee. Cafe dining inside or outside in the delightful patio.
Takeout and special orders available.
Tel: 01.647.428.0142
Email: Teresita@teresitasalamos.com
Se habla Español.
Teri's La Puerta Roja Inn aka the Red Door Inn has reopened!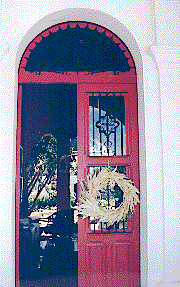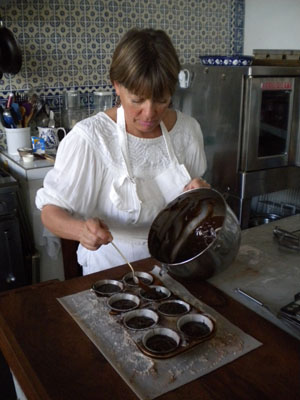 More about Alamos, Mexico
Back to Arizona y Sonora or browse bed and breakfasts | wildflower guide | Yaqui Easter | desert books | bird books | in Sonora: Alamos travel guide | San Ignacio | Sonora coastal bird list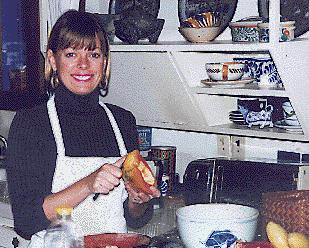 RimJournal Home | Contents | top of page
Browse: Arizona and Sonora | Alamos, Mexico | desert wildflowers | adobe/mud brick | recipes | Portfolio art, poetry, short stories

Contact us
Photographs, artwork and text are copyright © Carolyn Leigh, 1996-2019. All rights reserved. http://www.rimjournal.com/arizyson/alamos/terisinn.htm
RimJournal, Tucson, AZ, USA at http://www.rimjournal.com/